Karen from EATS Rosyth writes about how you can make your food last longer in her latest blog.
Reducing food waste is one of the quickest ways we can take individual action to tackle the climate emergency. It may feel like a small action but 'Project Drawdown' does see reducing waste as one of the biggest priorities in finding a climate solution.
With a third of food grown currently going to waste at some point along the supply chain, we need to consider how we can reduce the waste at the end consumer point. One way to reduce what you waste at home can be by using age old methods of preservation. In the days of fast food, it's a skill many have left behind but it can extend the life of some of our precious produce and can provide delicious food even when it has gone out of season.
So let's get pickling!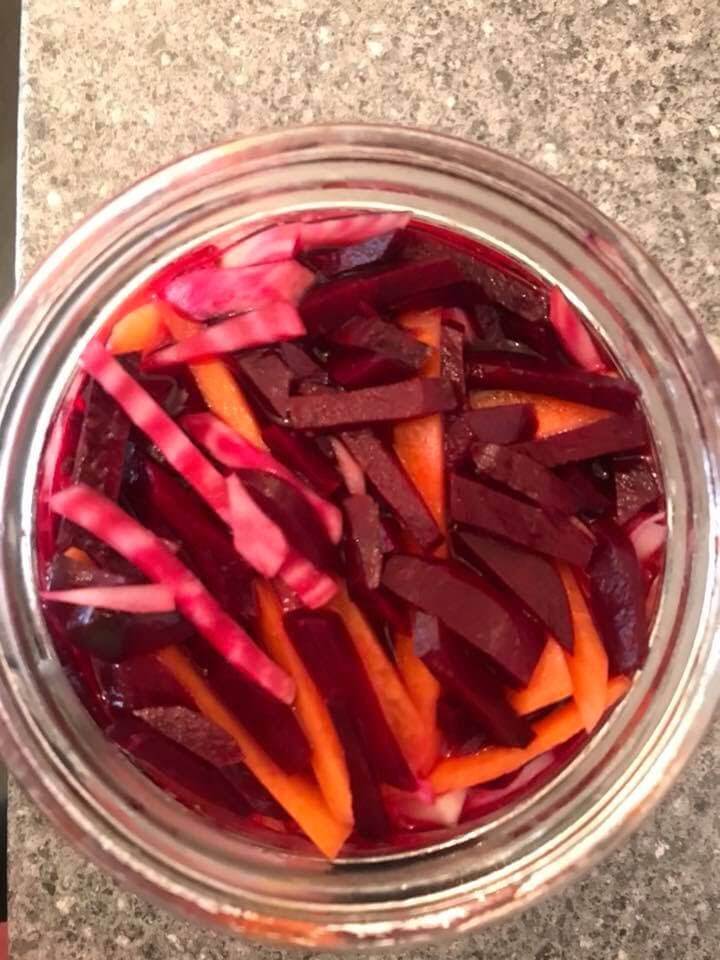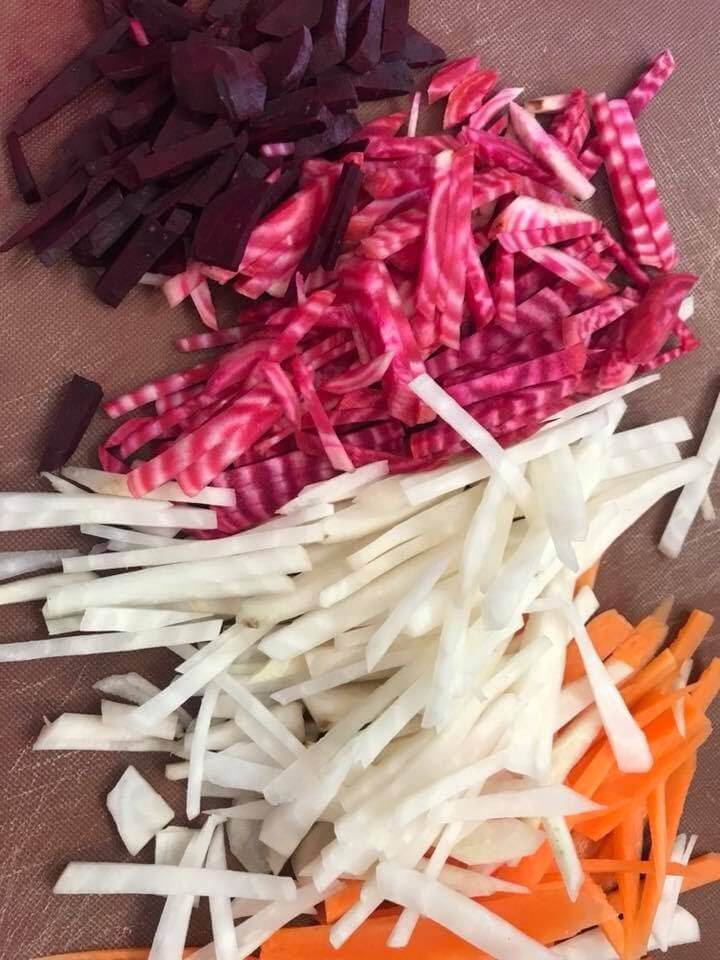 Pickles are one the easiest ways to keep food fresh for longer, basically all you need is a jar and some vinegar! To make a simple brine use half a litre of white wine vinegar with 1kg of whatever veg you are trying to pickle, eg. red cabbage, beetroot, red onion are good ones to start with. Add 200ml water and tablespoon each of salt and sugar. For added flavour you can add a spice or herb like bay leaves or some chillies. Boil up the brine, add the veg for the last couple of minutes then divide into your sterilised jars. Clean jars are a must for preserving and a quick way to do that is wash in hot soapy water then dry in the oven at around 170C for 15 minutes. They can last for up to two months in the fridge and make a tangy side for lots of dishes.
Jammin'
Just fruit and sugar, what could be simpler. Get the same quantity of fresh or frozen fruit as you have sugar. Mash the fruit over a slow gentle heat releasing the fruit juices, then add the sugar until it is dissolved. (Jam sugar is available that contains pectin to help it set). Bring to the boil for five or six minutes stirring frequently. If it doesn't look like it is thickening you might need to add some lemon juice. You could use a jam thermometer to test when it reaches 220F but it's easier to just spread some onto a plate that has been in the freezer and drag a spoon through. If it wrinkles it is ready, if not just continue boiling for longer. When placed into sterilised jars and stored in the fridge it should last up to a month. Chutney is another popular way to preserve veg from your garden or allotment, I am particularly fond of Hugh Fearnley Whittingstall's 'Glutney'.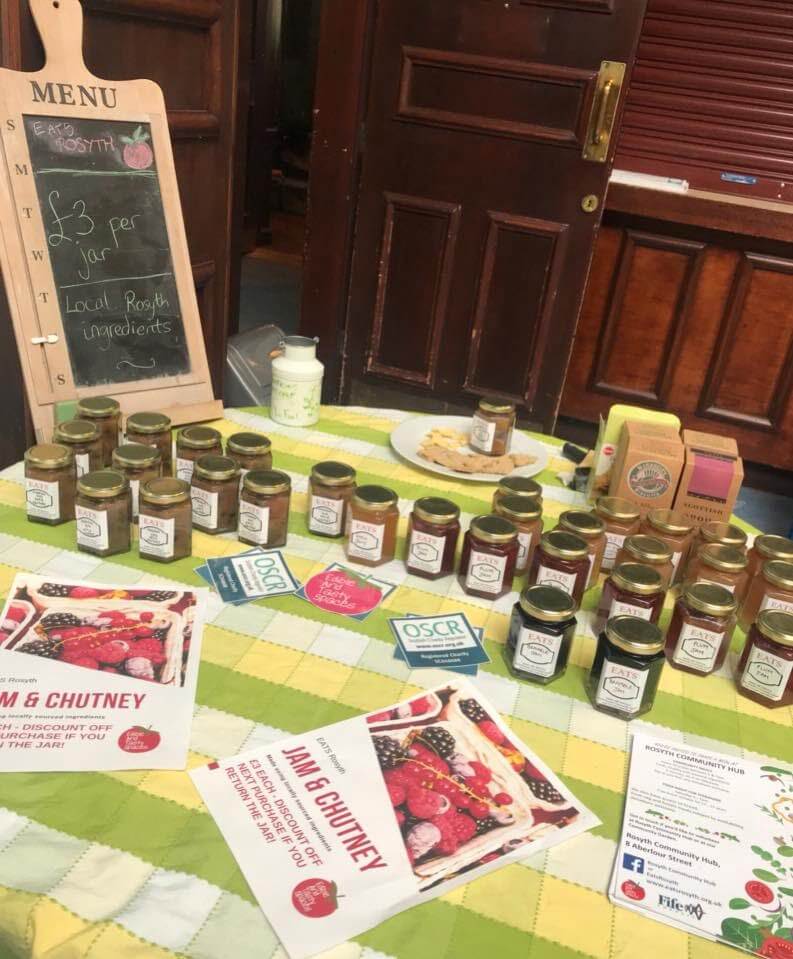 Ferment for each other 
The science behind the increasingly popular kimchi and sauerkraut is a process called lacto-fermentation. Lactobacillus bacteria converts the sugars naturally present in fruit or vegetables into lactic acid. Lactic acid is a natural preservative protecting not only the flavor and texture of food but also its nutrients. 
The process also makes the nutrients more readily available to the body and beneficial to the gut and digestion. Cabbage, carrots, beets, turnip or radishes are good ones to start out with. For example you can try an easy sauerkraut with just finely shredded cabbage and some salt. Gently massage the cabbage and salt, drawing out the liquid into a natural brine. You can add peppercorns or spices to spices to flavour.
Cover with clingfilm and weigh down to keep the veg submerged. Cover and leave in a cold dark place for five days. Store longer and taste occasionally to see how sour you like it. It can keep in the fridge for up to 6 months but keep in mind it is fermenting and may need gas released every so often!
Other exciting things to try once you have got the hang of preserving are Kombucha, delicious refreshing fermented tea that you can flavour with fruit, or Kefir, fermented milk which reuses kefir grains over and over making continuous batches, again with the added benefit of being great for your gut health! You can also dry fruit in an oven on a low heat, eg. make apple crisps or fruit leathers.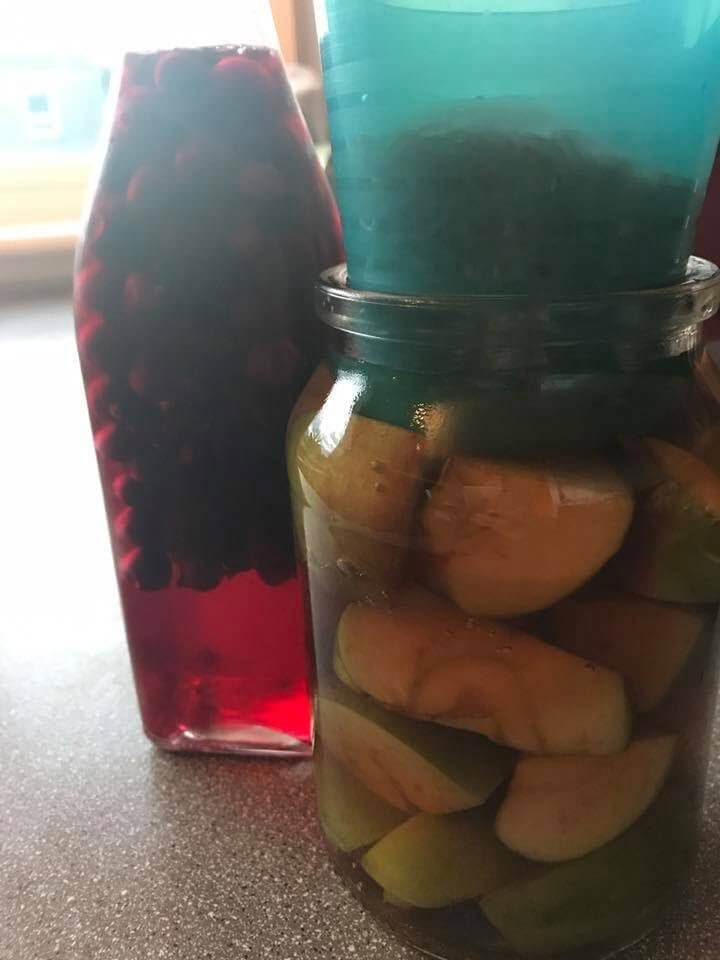 Chill out
Remember your freezer is your friend. By learning the best way to store food to make it last longer in the fridge and freezer you will be saving yourself money and more importantly trips to the shops. Everything from cheese to egg whites can be frozen, be sure to check out https://www.lovefoodhatewaste.com for lots more tips.
Keep an eye out for some great innovative businesses in this area – 
ChicP – making dips and hummus from surplus veg
Rubies in the Rubble – make pickles and condiments from surplus fruit and veg
Social Pickle – fermenting and pickling foraged produce
Buckhyne Braes produce from CLEAR Buckhaven
Climate Action Fife is a Fife-wide partnership project, bringing together individuals, communities, local government and businesses to tackle the climate emergency. It is funded by The National Lottery Community Fund's Climate Action Fund. #ClimateActionFife