Fiona, from EATS Rosyth talks about #NoMowMay in her latest blog.
Seek out your nearest patch of green grass, whip off your socks, lie all the way back, close your eyes and just breathe. Don't be shy or embarrassed about it, don't worry about getting dirty – just be in the moment and give it a bash.
Now, what can you hear, smell or touch? How good does it make you feel? And why has it been so long since you last did it?
Experiencing, enjoying and understanding nature is really as easy as that. Our simplest memories of greenspace and gardens as children are usually laced with daisy chains; handstands, or just wriggling toes amongst the tickling blades of grass. Ultimately, though, they are about a freedom to be in nature without restrictions and rules. The sensory experience is so primal.
Then, it all tends to become a bit more and unnecessarily complicated as we get older – "No Ball Games", "Keep off the Grass" or "No Camping" signs pop up here there and everywhere. Private spaces become more manicured and managed and even public green spaces become less wild, less adventurous, less..natural?
So, if there are less biodiverse green spaces for us as humans to enjoy freely, what on earth must that mean for the wildlife reliant on them for survival? That is where #NoMowMay steps in. And this 1st of May again signals the start of Plantlife's annual campaign to ask everyone to put away their mowers for one month of the year and allow nature to return to our green spaces for the benefit of pollinators – and for us humans as consumers of the multitudes of fruit, vegetables and herbs which rely on insects for healthy growth and development. 1 in every 3 bites of food we take is there because of pollinators.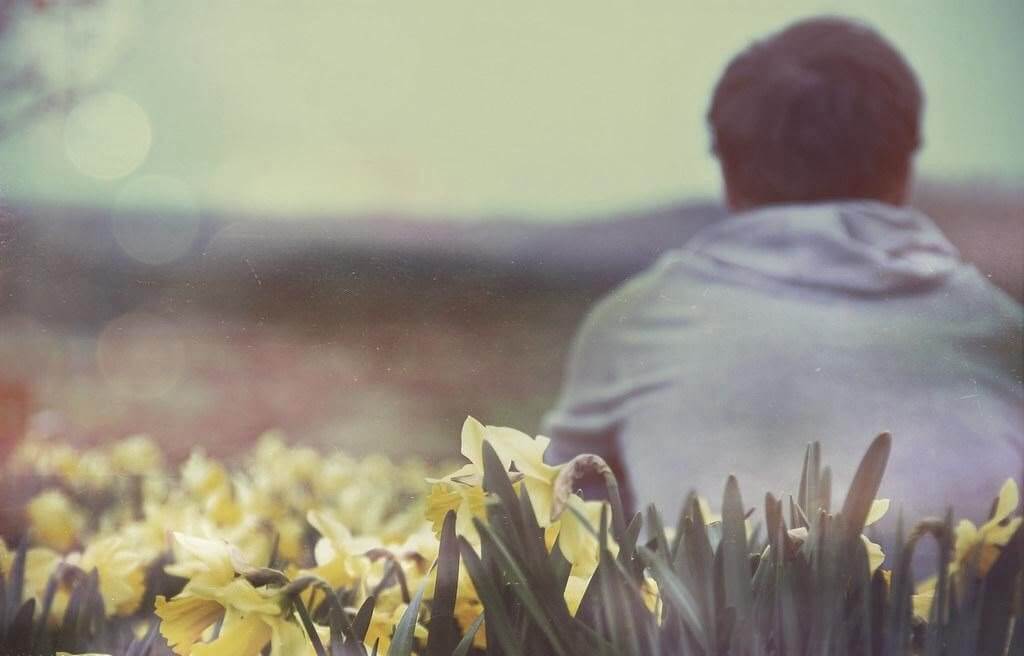 Plantlife's Every Flower Counts – the largest-ever survey of the humble lawn – revealed in 2019 not only the astonishing diversity of wild flowers growing on Britain's lawns, but that simple changes in mowing can result in enough nectar for ten times more bees and other pollinators.
Here are some more key findings from this amazing campaign, to inspire you to take the small action of leaving your lawnmower in the shed for a month this May:
Since the 1930s, we have lost nearly 7.5 million acres of flower-rich meadows and pastures in the UK. Just 1% of our countryside now provides for pollinators.
With 15 million gardens in Britain, our lawns have the potential to become major sources of nectar.
The more wild flowers you have in your lawn the more nectar will be produced. One acre of wildflower meadow can contain 3 million flowers, producing 1 kg of nectar sugar. That's enough to support nearly 96,000 honey bees per day.
The highest production of flowers and nectar sugar was on surveyed lawns cut once every four weeks. This gives 'short-grass' plants like daisies and white clover a chance to flower in profusion, boosting nectar production tenfold.
Areas of longer unmown grass were even more diverse in their range of flowers, with other nectar-rich plants like oxeye daisy, field scabious and knapweed increasing the range of nectar sources for different pollinators and extending nectar availability into late summer.
What does this have to do with the climate emergency that we at Climate Action Fife's Climate Friendly Gardens group are working to tackle? The biodiversity of our greenspaces will affect our ability to ensure a sustainable planet for the future, and that starts right down at these grassroots. From them we can grow food supplies to allow food equality for all; we can reduce our individual carbon footprints by growing and eating locally; and we can share and educate through these rich natural resources for a future that is renewable, sustainable and – yes – absolutely bloomin' gorgeous.
If you'd like to find out more information about how your garden can help against the climate emergency, or join us in one of our community spaces, we'd love to hear from you. Get in touch with us at Greener Kirkcaldy; CLEAR Buckhaven & Methil; Plant Tayport or EATS Rosyth.
Climate Action Fife is a Fife-wide partnership project, bringing together individuals, communities, local government and businesses to tackle the climate emergency. It is funded by The National Lottery Community Fund's Climate Action Fund. #ClimateActionFife